The new Golden Age of Television
If you follow my blog, you know that I love movies, games and comics; but I also love TV shows. I am a little bit more fussy when it comes to TV though, as it requires a lot of dedication and time investment. The last decade though had some of the best TV shows ever put to screen and could potentially be the golden age of TV shows. Firstly there are a few shows I haven't seen that you may wonder why they are not on the list, these are:
Peaky Blinders
Westworld
Watchmen
Secondly, here are some honourable mentions:
Jessica Jones (2015-2019)
One Punch Man (2015-)
Attack on Titan (2013-)
Archer (2009-)
Vikings (2013-)
With that out of the way, here are my top 15 TV shows of the last decade.
15. Rick and Morty (2013-)
Rick and Morty is as smart as it is funny, with a ton of pop culture references and intelligent writing it has become one of the most relevant cartoons of our time.
14. Big Mouth (2017-)
Big Mouth is on the opposite spectrum, but it is so damn hilarious and relatable that it has to make this list, anyone that has been a teenager or currently is, will find this as relatable as something like The Inbetweeners, but with the added element that it is a cartoon, so they can get away with a lot more.
13. Daredevil (2015-2018)
I am a huge fan of the Netflix Marvel shows, Daredevil was the first and is still one of the best. The writing and fight choreography of the show reminded me of something from The Raid and each season expanded on this. I was so sad when they cancelled all the shows, but there's no denying they were some of the best we had of the decade
12. Devilman: Crybaby (2018)
My only anime on this list and for good reason. This is one of the best animes I have ever seen. The art style is super stylish, the writing was great and that ending has stuck with me since I saw it. It's not an anime for everyone, being that it is so dark and depressing, but if you can handle that, it's one of the best.
11. American Horror Story (2011-)
AHS does not always have an amazing season of television, but there's no denying it's popularity in the 2010s. Seasons 1, 2 and 5 are my favourite, but most of them are good, but some seasons are truly excellent. Check out my post : American Horror Story Series Ranked to check out what I thought of them all.
10. Black Mirror (2011-)
Anthology series such as: Tales from the Crypt, Twilight Zone and others are among some of my favourite shows of all time and Black Mirror sits comfortably with them. It brought the anthology series back to the limelight and although the later seasons have not been as high in quality, the first few were amazing experiences that defined the 2010s obsession with technology.
9. The Boys (2019-)
A huge hit for Amazon Prime, this series about if heroes actually existed in the real world and were governed by a business, is absolutely brilliant. The Boys is by far one of my most enjoyed Tv shows of 2019 and this could carry over to the 2020s depending on how good season 2 and later seasons are.
8. The Punisher (2017-2019)
Very similar to Daredevil, the fight choreography and writing is spectacular for this show. What sets it apart from Daredevil is that the overall narrative is more intriguing to me and it's enjoyably violent
7. The Witcher (2019-)
I am a massive fan of the Witcher games, specifically 3 and this automatically makes me quite bias towards the new TV show. In my opinion this ended the decade off in a big bang and has me extremely excited for the seasons to come.
6. Stranger Things (2016-)
Has any other TV show impacted culture like Stranger Things in the 2010s? It brought the 80s back in fashion, and since the first season, we get a ton of similar nostalgic 80s tv shows/ movies. The world they have set up in this series is also great and I cannot wait for Season 4.
5. Ash vs. the Evil Dead (2015-2018)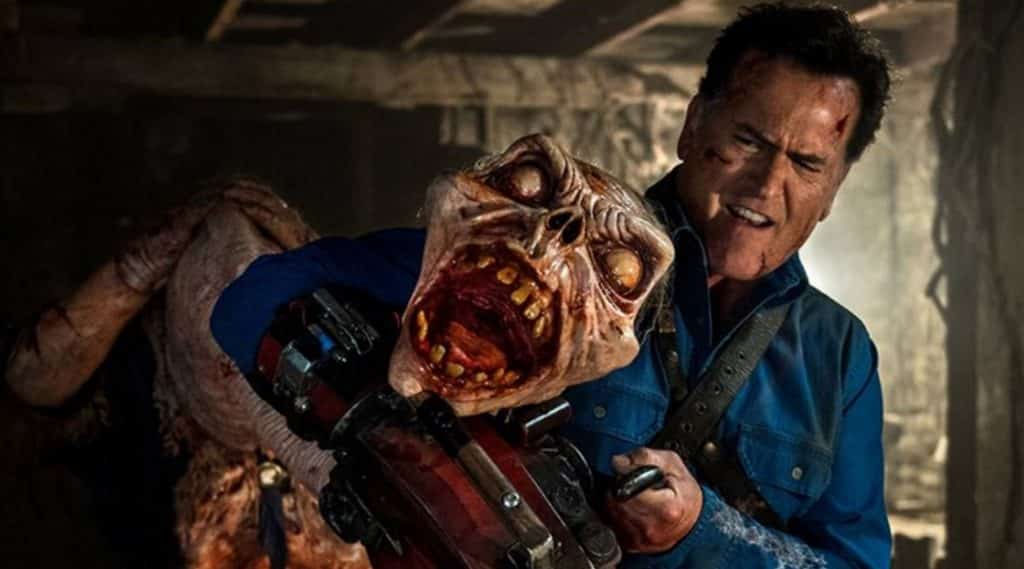 I love all 4 Evil Dead films and the TV series is just as good. It brought back the style of Evil Dead 2 and I loved every second of all three seasons. It's a shame it's over, but at least it ended on a high note.
4. Preacher (2016-2019)
The most underrated TV show of the decade? I think so. All 3 of our main characters were amazing to watch and had a ton of progression through each season. There was never a moment I was bored with this show and I can say this is some of the most fun I had with a TV show in all 10 years.
3. Game of Thrones (2011-2019)
If I were to judge Game of Thrones on just the first four seasons, this would probably be number 1, if on the first 7 between numbers 1 or 2, but because of the disappointing season 8 I've ranked this as number 3. Just because the ending was disappointing, there is no denying that this has become the biggest TV show of all time, not just of the decade and the first four seasons are probably the best ever in television history. I may be bias, because I love fantasy, but either way this deserved to be in the top 3, it's just a shame the ending has spoilt it.
2. Breaking Bad (2008-2013)
I argued with myself if this could class as being of the decade, as the first two seasons were in 2008 and 2009, but in my opinion the show didn't pick up a huge audience until the 2010s and specifically once it was put onto Netflix. In my opinion this is the best written Tv show of all time, with no filler, whatsoever and every character having an arc. Walter White and Jesse Pinkman are arguably two of the best TV characters of all time and this show deserves to be ranked among the 2010s shows, as a lot of them have this show to thank for it's style of narrative in a TV show.
1. Bojack Horseman (2014-)

Yes. Yes, my number one is a cartoon show about a horse and dammit does it deserve it. Bojack Horseman is by far one of the best shows I have ever seen and along with Breaking Bad has some of the best writing in any TV show ever. The way they explore the main characters of this show and delve deep into things like depression and anxiety has never been done before in such a realistic way and perhaps never will be again, this is why it is my number one of the last decade!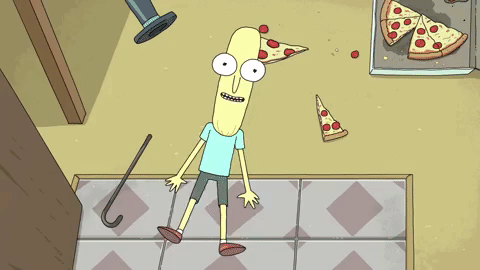 There we have it, my favourite shows of the 2010s, look out for my favourite movies and video games coming very soon! Thanks for reading, let me know what your favourites are!