MOST ANTICIPATED GAMES, TV SHOWS AND MOVIES OF 2020!
There are a ton of movies, games and TV shows coming out in 2020 including Wonder Woman 84, Black Widow, The Conjuring 3 and many more. A lot are just sequels or remakes, but there are a few I am really excited for.
There are a few things to bear in mind, I've already seen Dracula on BBC1 and enjoyed it and also I live in the UK, so some of these things may have come out in the States before they were released here. In order of release these are my top 10 most anticipated releases of the new year:
1917 – 10th January

Never before has such an ambitious war film been made. A war movie shot as though it is all in one take is an absolutely insane idea and from what reviews in the USA have said, it seems as though the ambition paid off. I can't wait to see this next week.
Final Fantasy 7 Remake – March 3rd

Final Fantasy 7 on the PS1 is a very nostalgiac video game for me. I remember playing it when I was around 4 years old with my sister and it has stayed in my memory since. It has been years since the remake was announced (I think literally over a decade) and the game is finally coming this year. I cannot wait as this looks like everything I have wanted and it could go down as one of the best video games in this console generation.
Doom Eternal – March 20th

The 2016 DOOM reboot was a fun action-packed gore fest and I loved every second of it. I was very upset when Doom Eternal was delayed, but it could only be for a good reason, as it looks great. Similar to last year a lot of the best games seem to be coming out in the first 4 months, but I can't complain, it is less time to wait.
Resident Evil 3 Remake – April 3rd

Resident Evil 2 was my favourite game of last year and is up there as one of the best of all time. There was no doubt that Resident Evil 3 would get a similar treatment and I cannot wait for this. The only thing that concerns me is that Mr X could get quite frustrating in 2 when you were trying to search specific locations and I hope they come up with something different for Nemesis so that you feel like you can actually explore your surroundings.
Cyberpunk 2077 – April 16th

This is easily my most anticipated release of the whole year. Cyberpunk is my favourite sub-genre and the genre is literally in the title to this game. It is made by CD Projekt Red, developers of The Witcher 3, one of my favourite games of all time and Keanu Reeves is also starring in it. What is there not to like?
Tenet – July 17th 2020

I honestly hardly know anything about this movie and I aim to keep it that way, as I like walking into Christopher Nolan movies without knowing much. He seems to be returning to his thriller routes with this movie and he has a fantastic cast, which has me eagerly awaiting this movie more than any of his past movies since Dark Knight Rises.
The Boys Season 2 – TBC SUMMER

The Boys season 1 was probably my favourite season of television this year, along with The Witcher. I cannot wait to see what happens next with all these fantastic characters that they have set up. Amazon Prime has really got a big hit with this series and could possibly end up being their best ever show.
Ghost of Tsushima – TBC SUMMER

Feudal Japan is one of my favourite time periods in history, in 2017 when this was announced along with Sekiro, it was this that I was more excited for and knowing that it is finally coming out this year has me very excited. If this is a PS5 release, it looks like it will be a brilliant launch title and I cannot wait to play it.
The Eternals – November 6th

Of the superhero movies coming out this year, The Eternals is the one I am most interested in. Even though I am a massive comic book fan, not even I know a lot about The Eternals and they seem incredibly interesting. The cast is spectacular and I have a feeling this is going to be an important movie for the future of the MCU.
Falcon and the Winter Soldier Season 1 – November 12th

The UK still doesn't have Disney+, but this is the first MCU show to come out on it this year and I am quite interested to see what they do with it. I like both characters from the films and obviously, The Falcon has become the new Captain America. So it will be very interesting to see where they take these characters and how this fits in with the movies.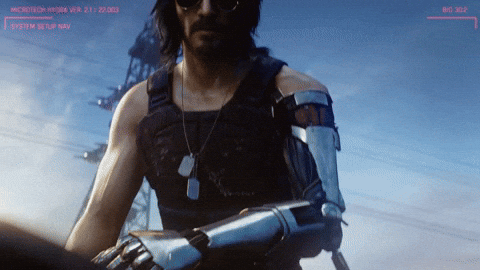 There are literally hundreds of releases coming out this year, along with the release of the PS5 and the new Xbox. These are just the ten I am most excited about on the subject of video games, movies and TV shows. What are you excited about? Let me know, thanks for reading!