With the release of The Irishman coming soon to Netflix, let's have a look at Martin Scorsese's best movies over the years.
Martin Scorsese is my second favourite director of all time and along with Tarantino is a big reason I got into films like I have. The passion for film and telling stories is evident in his movies. Scorsese has made some of the most important movies in the last 40 years. So let's have a look at his 10 best films in my opinion.
10. Shutter Island
I was stuck between this and King of Comedy, the reason I went for Shutter Island is that it was Scorsese's take on psychological horror, something he hadn't attempted since Cape Fear. In my opinion, this movie oozes classic horror, it reminds me of watching a horror movie you would have seen in the 50s/60s and the twist is brilliant, rewarding multiple viewings.
SCORE: 7.5/10
9. Hugo
Hugo is a love letter to classic cinema, disguised as a kid's movie. I remember seeing the trailer for this and thinking "why is Scorsese making this kid's film?". When I actually saw the movie though, I realised that it was a huge homage to the director of "The Trip to the Moon". Which is a classic movie in itself and it showed a lot of his films that were lost due to most of his film being destroyed. It is a very heartwarming movie and enjoyable for kids and adults, which is the best kind of family film.
SCORE: 8/10
8. The Departed
The Departed is an excellent film, filled with twists and turns throughout the story and brilliant performances from every single actor. The reason this is not higher is that it is a remake of Infernal Affairs which is just as good a film. For that reason alone I don't think it deserves to be higher than the other films for the lack of originality, but don't get me wrong, it's a great movie.
SCORE: 8.2/10
7. Mean Streets
Scorsese's first hit movie is still an amazing watch these 40 plus years later. The movie shows everything that Scorsese would later be known for; memorable scenes with popular music in the background, humanised bad guys and bringing the best performances out of his actors. It's as exciting a film as his later works, but it is still a great watch.
SCORE: 8.3/10
6. Taxi Driver
During the 70s we had a lot of movies about Vietnam vets coming back home and how that horrible war affected these people. Robert De Niro starred in two fantastic movies about this; The Deer Hunter and Taxi Driver. What separates Taxi Driver from most is Scorsese's amazing style which just oozes throughout the movie and Travis Bickle our main character. This man is psychologically damaged, taking women on dates to porn theatres and wanting to save 13-year-old prostitutes from pimps for suspicious reasons. There are moments that you are routing for Travis and others where you are horrified with the fact you like this character.
SCORE: 8.5/10
5. Gangs of New York
Gangs of New York is a very different movie to most of Scorsese's works, it's set in a time period where it is not quite the cowboy times, but it definitely is not the civilized times yet either. Filled with violence and death, the movie is a good exploration of what that time period was like. Daniel Day-Lewis also turns in a perfect performance as Bill "The Butcher" Cutting, he is one of the most menacing movie villains you will ever see and you are hoping that Leonardo Di Caprio can kill this horrible man throughout the movie.
SCORE: 8.8/10
4. Casino
Now we are getting into the Scorsese classics. Casino is a spectacular movie which is often overshadowed by Goodfellas because it has some of the same actors and is a better movie. That isn't to say this isn't a great movie though, this is Scorsese at his best, every actor gives their all in the performances, the soundtrack is amazing and there is the Scorsese style in every scene. It may not be as good as Goodfellas, but it comes damn close.
SCORE: 9/10
3. Raging Bull
Raging bull is a one of a kind movie. The characters in this movie feel so real and in my opinion, this is Robert De Niro at his all-time best. It's not just the acting that's amazing though, the boxing matches in this movie are absolute classics and rival the Rocky franchise in terms of quality fights. If you haven't seen this movie, but want to see why everyone rates Robert De Niro as such a brilliant actor; watch this movie.
SCORE: 9.2/10
2. The Wolf of Wall Street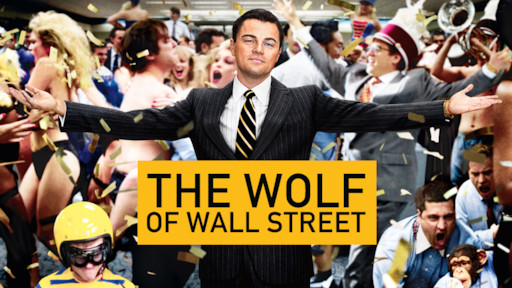 As soon as I saw this film over 6 years ago, I knew this was an instant classic. Multiple quotable scenes, Leonardo's best performance ever (in my opinion) which he should have got an Oscar for and this is the film which introduced us all to Margot Robbie. This is easily Scorsese's funniest film, but also his best since Goodfellas. This is a movie which will be remembered and quoted for years to come.
SCORE: 9.5/10
1. Goodfellas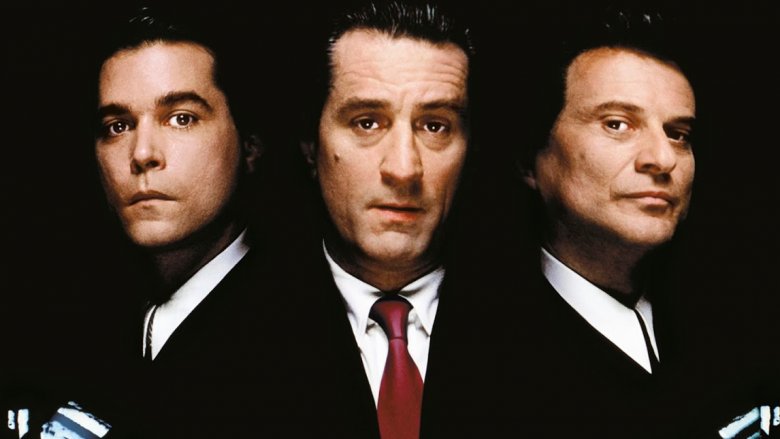 Goodfellas is one of those rare movies which come along every once in a while, which is nearly perfect. This is everything that Scorsese is best at, all in one movie. An amazing soundtrack, Ray Liotta's best-ever performance, Joe Pesci's best-ever performance and Robert De Niro gives another amazing performance. This is my second favourite movie ever made and in my opinion Martin Scorsese's best movie he has ever made.
SCORE: 9.8/10.
Martin Scorsese is one of those directors who are responsible for making me love film and most of these films have definitely been the reason for that. I really hope that The Irishman is a fantastic movie, but even if it isn't Scorsese has given us some of the best movies ever made. Thank you for reading!