From the Netherealm and back!
Well, we are here the final part in my Mortal Kombat Series Review. On the last part: (insert link) I talked about how Armageddon was heading towards the bottom of the hill for the series, well in this part we start off rock bottom and then clumb all the way back up again.
Mortal Kombat vs. DC Universe (2008)
Is Mortal Kombat vs. DC Universe a bad game? I don't think so. Did it almost kill the franchise? Yep…
Let's talk about the elephant in the room; the fatalities. Mortal Kombat throughout its 26 years or so has the record to be one of the most violent video games there is and the fatalities are the reason for this. Mk vs. DC's fatalities well they are… quite awful.
The game was rated a 15 or PG13 in America, it had the likes of Superman and Wonder Woman in it, so of course, it was not going to be as violent as normal. Some of the fatalities in the game though outright suck, not just because they aren't violent but because they don't even look like they would kill someone. This being said, the fatalities are not the reason I play Mortal Kombat, I love them, but the lore and characters are more important to me and gameplay. So let's talk about these aspects.
The story mode in MK vs. DC was the first time they did chapters (how they have done all their games since) and was good for the time. You could choose to play the DC or MK story each being around two hours long. Compared to the quality of their story modes now, the story is not great but for the time it wasn't bad.
The place where I feel this game holds up well is the gameplay, it feels like a cross between the 3D era games and MK 2011 and it is genuinely very fun to play. It feels like you are playing these incredible fighters and you can feel every punch. The damage on the characters is also very cool, Scorpion's being the standout where his face slowly shows his true skull face.
Apart from the awful finishers the game is very bare-boned, reason being is this is when Midway was about to close down. There were only two unlockable characters and a Kombo mini-game which I could never complete because it was too hard. No Krypt and no mini-games like Puzzle Kombat. There was planned DLC but Midway went bust and the future of Mortal Kombat did not look so bright…
Good
Good cast of characters
Fun story
A good revised fighting system which would influence MK 2011
Bad
Bad fatalities
Not really an MK game (not enough violence)
Not a lot of modes
Not enough unlockables or secrets
SCORE: 7/10
Mortal Kombat (2011)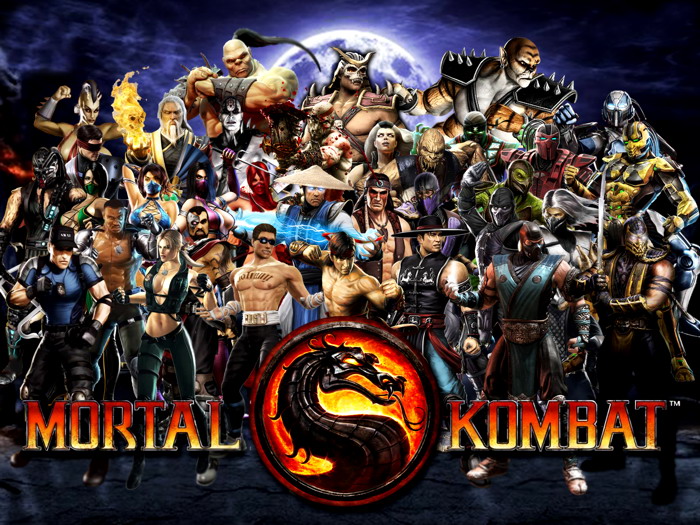 Then Mortal Kombat got bought by Warner Brothers and Ed Boon and co never looked back. They made their own studio called Netherealm Studios and in 2010 announced their next game called: Mortal Kombat, which would be a retelling/remake of the first three MK games creating a new timeline. Needless to say every fan of MK was hyped and for good reason, the first three games are the fan favourites and 2011 couldn't come sooner.
Every single character from the first three games returned (except for Chameleon and Khameleon) making the game objectively have the best roster of the series. Every single character was beautifully redesigned in gorgeous HD graphics for the first time and the costumes were brilliant takes on their classic looks.
Not only did the characters look amazing, but the gameplay was brought back to 2D and played like a dream. You could create your own combos, there was a range of different special moves the characters could do and the finishers were amazing! The game brought the most violent fatalities ever (at the time), brought backstage fatalities and babalities; which we had not seen since MK3.
Characters – check, gameplay/finishers – check, best arenas? Yep. What else? You ask? The story mode… They expanded on their style of storytelling from MK vs. DC and retold the story of the first three games. We finally had a voice actor/actress for all our favourite characters, they explained things fans had wanted to know for years and showed how much of a threat Shao Kahn really was. The story changed things up, due to Raiden changing the timeline and the story killed off a lot of fan favourite characters, which annoyed some people. A major flaw with the story mode is plot armour, characters such as Stryker can hold their own against characters they shouldn't be able to such as Kintaro, but it's not as bad as MKX's plot armour and I still loved the story.
They returned the Krypt to the series and it was the best one ever – at that time and the challenge tower was superb. There were lots of secrets and it finally brought MK to how it should have been for years. MK 2011 fixed the series and brought on millions of new fans as well as returning old ones.
As almost perfect that the game was, there were a few nitpicks which kept it from being a 10/10. Killing off certain characters felt not needed and just used for shock factor, story mode overpowers characters when it feels like it, the reward for completing the challenge tower is stupid, Shao Kahn is a cheap boss and I miss the mini-games from MK Deception and Armageddon. Apart from these small things, this to me is the best Mortal Kombat.
Good
Revised fighting system and best in series at that time
The best story mode of the series
Fantastic cast of characters
Amazing graphics
Challenge tower
The secrets
Krypt
Bad
Not enough unlockable characters
Shao Khan is very cheap
The reward for beating challenge tower is awful
Stryker was able to beat Kintaro and many other stupid moments in story mode.
SCORE: 9.8/10
Mortal Kombat X (2015)
Following the huge success' of MK 2011 and Injustice: Gods Among Us, Mortal Kombat  X came out in 2015 to very high critical acclaim. The first thing that jumps out is the new graphics engine, the game is absolutely beautiful for the time, the characters have never looked so detailed. The arenas are brilliantly designed also. The music is quite disappointing though, the music was always a big part of MK, in MKX it feels like it belongs to Injustice, rather than Mortal Kombat.
The fighting system is a more refined version from MK 2011, but with three different variations for each character. The game allows players to interact with the environment, for example using weapons, tree branches and other things from the background (this was pulled from Injustice). The game brought back Brutalities, but with a new style and they were very favoured upon, some people actually preferring them to the fatalities. Speaking of the Fatalities – these are the most gruesome fatalities ever put to screen and I love every bloody second of them.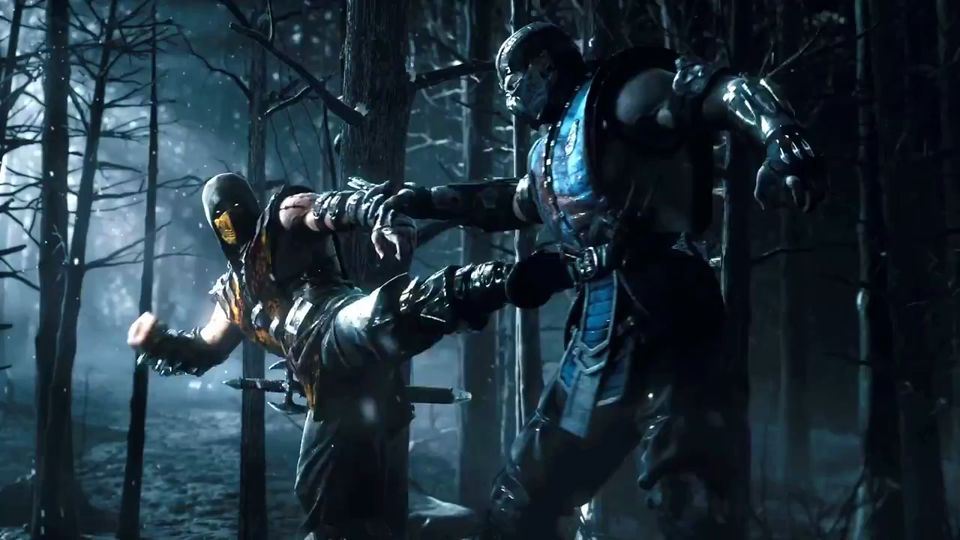 The new characters in the game were probably the best introduction of new characters since UMK3, there were still a few duds such as Jacquie Briggs and Kung Jin, but most of them were very fun to play and brilliantly designed. Although a lot of the "MK kids" felt like they had plot armour and Cassie was way too overpowered in the final chapter of the story mode. Speaking of the story mode it is great again! In my opinion not as good as MK 2011's but was still great. A lot of characters were underpowered again specifically Reptile and Baraka – again (why Netherealm does this I do not know) and Baraka's death really annoyed me. Shinnok was a great final boss, much better than he was in MK4, but the fact that Cassie could beat him was just plain stupid.
The Krypt returned and was the best yet, playing more like a first-person game and Living Towers were a new feature, replacing the challenge tower. These were good, but personally, I much preferred the structured way of the challenge tower, rather than randomly generated ladders.
Lastly, the amount of DLC characters were great and all the costumes, but having so many guest characters was a little bit annoying, as it didn't allow some fan favourites to return. I must say though, being able to have Alien vs. Predator is very cool. I really want Netherealm Studios to create a fighting game between all these movie characters instead of the next Injustice game and I know I'm not the only one that would love this and this should hopefully help Mortal Kombat stay Mortal Kombat without too many guest characters.
Good
Amazing graphics
The most refined fighting system in the series
Good cast of characters
Great story
Krypt is great
Bad
Not enough unlockable characters, just all DLC
Loads of guest characters who were great, but would have been nice to have more MK characters
The music feels more like it belongs to Injustice, not MK.
The story was not as strong as MK 2011 and was stupid having Johnny Cage and Cassie Cage able to beat Shinnok as well as some other silly plot armour moments.
SCORE: 9.2/10
Mortal Kombat 2011 and Mortal Kombat X really helped bring the series back as one of the most popular gaming franchises ever. The Mortal Kombat 11 event is only a few days away and I cannot wait to attend it. I will do a post around it by the end of this week coming, so keep a lookout. I will also be doing a ranking of all the MK games I've reviewed so look out for that too! I hope you've enjoyed my series review of all the Mortal Kombat games! To keep up to date please follow my blog!