If you haven't seen these films yet, you have to!!!
Time for another horror post! If you read one of my earliest posts MY TOP 10 FAVOURITE HORROR FILMS OF ALL TIME or even watched some of my Horsehead films such as this one; HorseHead Case File 2: Halloween part 1, you'll understand that I love Halloween. It's my favourite holiday along with Christmas, that's because horror films are among my favourite movie genres and I've always loved dark and scary things.
The 2010s have brought us some of the best horror films since the 80s and this list is going down the best ones that were released. In the last couple of years, we have had a renaissance of horror films and I hope it keeps going. Before we start here are some honourable mentions:
Oculus
Under the skin
Sinister
You're Next
Crimson Peak
All of the honourable mentions are great films on their own, but in my opinion, the next ten are easily the best released this decade so far.
10. SPLIT (2017)
M. Night Shyamalan was a director going places in the late 90s and early 2000s. He seemed to do no wrong with The 6th Sense, Unbreakable and even Signs. Then nearly every film after those were garbage. He made a slight comeback with the horror film The Visit, but in 2017 Split brought him back to the spotlight. James McAvoy gave us an outstanding performance, as a character with multiple personalities. The film was an intense psychological thriller and has everyone excited for Glass which is being released next year.
9. IT (2017)
Last year there was a huge build up to IT, the trailers looked horrifying and Bill Skarsgard looked menacing. The 1990 mini-series of the same name is a very nostalgiac film for millions of people, but upon rewatching it, the latter half (when they are adults) is pretty bad and the overall series was saved by the amazing performance of Tim Curry as Pennywise the Dancing Clown. If anything deserved to be remade this was it, was the remake better than the original? Yes. Was it as good as the trailers looked? Not quite. Was Bill Skarsgard's Pennywise as good as Tim Curry's? Not at all, but it was still a fantastic horror movie and I cannot wait for the sequel next year.
8. THE CONJURING (2013)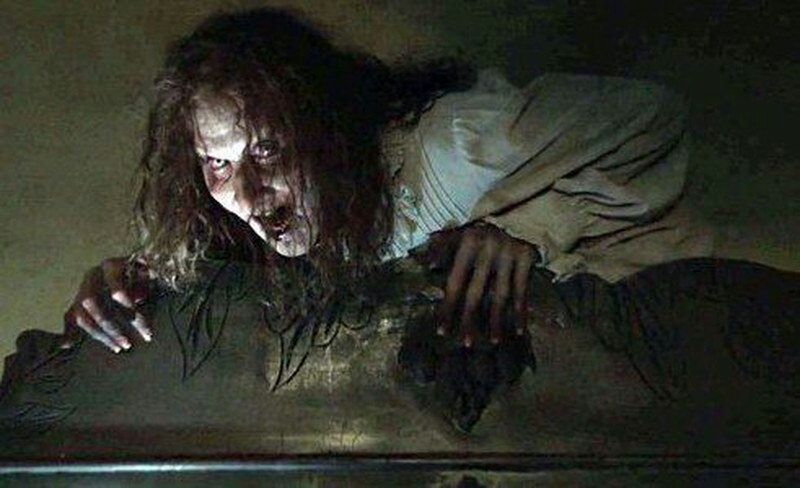 James Wan, in my opinion, is one of the best horror directors in over a decade. He has created three of the biggest horror franchises of the 21st century and has arguebly never made a bad horror film. The Conjuring broke records when it reached our screens back in 2013 and brought horror back in a big way. Paranormal Activity started the resurgence of horror in 2009, but The Conjuring felt like watching a classic haunted house film, but with a modern sensibility and brilliant pacing. Arguebly James Wan's best film (although I prefer one higher on this list) The Conjuring is what most paranormal movies are now measured too and probably will be for years to come.
7. A QUIET PLACE (2018)
I stayed away from all trailers to this film when it came out and thank God I did. This movie is one of the most creative films I have ever seen and has some of the best pacing ever used in a horror film. From the moment the movie begins you are on the edge of your seat and you do not want to make a single noise and that continues through the whole film. There is not a moment to get your breath back, every scene is filled with tension and keeps you scared throughout. If you want to watch a heart-pounding, non-stop tension film A Quiet Place is the film to watch.
6. GET OUT (2017)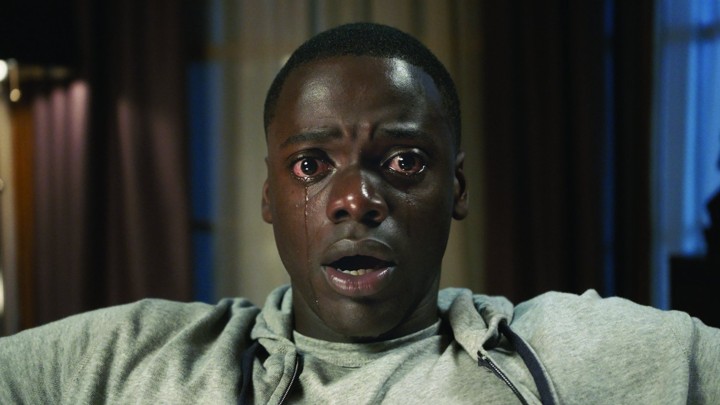 Get Out broke all expectations when this came out. The film is about a black man who is going out with a white girl and he is going to meet her parents, her parents do not know he is black. There is not much I can say without spoiling the film, but all I can say is; what our protagonist walks into, is the stuff of nightmares. The film is very relevant for today and has multiple layers to peel back every time you revisit the film.
5. INSIDIOUS (2011)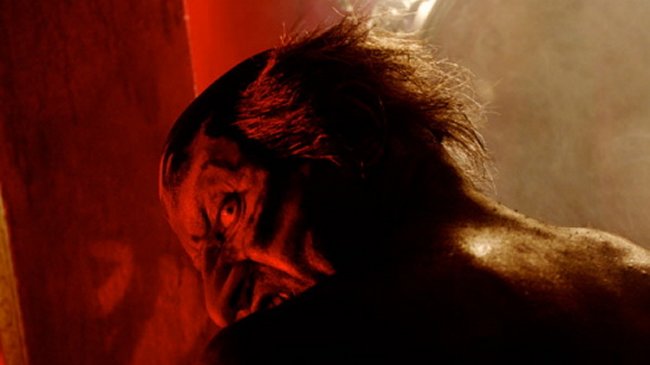 Ahh… Insidious the first movie to ever truly scare me. I still remember going to the cinema to see this movie, I hadn't watched any trailers or anything and was expecting another boring Paranormal Activity type movie. Needless to say, I was pleasantly surprised. The film was filled to the brim with atmosphere and the red-faced demon was terrifying! (Even if he did look like Darth Maul). The Conjuring is probably the better film, but Insidious stands out to me for breaking all my expectations and actually scaring me, which is very hard to do!
4. THE EVIL DEAD (2013)
The Evil Dead trilogy is one of my favourite movie trilogies. Every film brings something different to the series and I love the TV series Ash vs. The Evil Dead (which has the remake to thank showing there was still interest in the series). The Evil Dead remake is up there with the best horror movie remakes. It had intense terror, with a very dark sense of humour. The film was the perfect homage to the original series but was all original in itself. The practical effects were awesome, with gore galore and grotesque scenes which made me want to curl up into a ball. A lot of fans were upset that Bruce Campbell did not feature in the film, but I think this film is great!
3. CABIN IN THE WOODS (2012)
The Evil Dead may have been the perfect homage to Evil Dead, but Cabin in the Woods is the perfect homage to all horror movies! I don't want to talk too much about the plot, as that will spoil the movie for you, but it is about a group of teenagers going into a cabin in the woods. That is all I am going to say, as this is the type of movie that the less you know the better. For any horror fan, this movie is perfect, similar to Shaun of the Dead the movie is the perfect blend of horror and comedy and is a love letter to the genre.
2. HEREDITARY (2018)
It was a hard choice to choose between my numbers one and two. Both films go beyond the genre of horror/thriller and are in the territory of brilliant films. Up there with other horror masterpieces such as The Shining, Alien and other excellent films. The only reason Herreditary is number two is that I've only seen it twice whereas the number one I have seen more often. This means my opinion may change in the future, but for now, Hereditary is my number two. The film isn't just a horror movie, it deals with heavy themes such as; family trauma, mental disabilities and just how bad life can get. The cinematography is masterful, the performances Oscar-worthy, everything about this movie is just perfect. Stay away from any trailers for this movie, just watch it, I promise you will at least like it, or love it, like me!
1. BABADOOK (2014)
Arguably Hereditary is the better film, it has better cinematography, better pacing and a higher budget. The reason I prefer Babadook is because it is one of the most complex horror films I have ever seen. It was unfortunately marketed as a typical horror film, so it didn't do as well with audiences, but it has way more to it than one might think on their first viewing. It deals with mental illness in a frightening way and the Babadook creature is very scary. This isn't a movie for everyone, but I urge you to watch this movie, just don't expect it to be your typical paranormal horror movie, it is much more!
Wow! The 2010s have brought us some awesome horror movies! The new Halloween coming in a few weeks looks promising, as well as Mandy (the new Nicholas Cage film). I'm sure we are going to be getting plenty more amazing horror movies in the next couple of years, but for now, these are my top ten. Let me know what yours are in the comments! Have a spooktastic month of Halloween!