E3 has happened and loads of amazing games were announced and shown off. We got to see a great trailers for Cyberpunk 2077, Kingdom Hearts 3, Spider-Man, Last of Us 2, Fallout 76 and many others. Although the big upset for a lot of people, especially me, was that Mortal Kombat 11 was not announced! None the less the next few years seem as though we are going to have some incredible games.
Today I'm going to run through the titles I'm most excited for, first here are some honourable mentions:
Honourable Mentions:
Elder Scrolls: Blades
Fallout 76
Soul Caliber 6
Ghost of Tsushima
Sekiro: Shadows Die Twice
Now let's talk about the titles I'm most excited about.
Elder Scrolls 6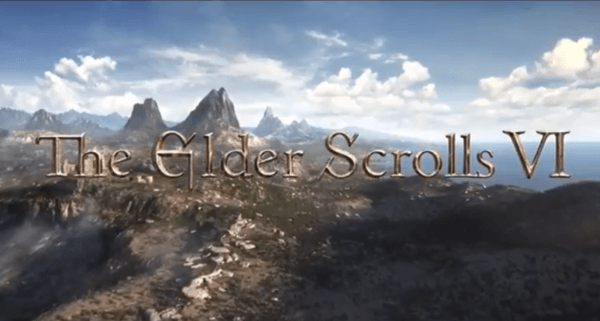 Elder Scrolls 4: Oblivion and Elder Scrolls 5: Skyrim are among my favourite games of all time. The sense of adventure and scale these games offer is nearly unmatched by any other game developer out there. I liked Elder Scrolls online, once everything was patched and fixed, but it wasn't a proper Elder Scrolls game and did not have that same sense of adventure.
Nothing is known about this game and Bethesda have worked on the new Fallout 76, so this Elder Scrolls probably won't be out until the new console generation or right at the end of this one. What matters though is we know we have a new one coming and judging from the last two in the series even though it has been years, I'm sure this new one is going to be outstanding.
Devil May Cry 5
It has been over ten years since Nero was in Devil May Cry and the "proper" Dante was featured in the game series. The reboot which came out in 2013 was ripped apart by fans, for what they changed with the story and Dante (even though I still appreciated and liked it for what it was).
They've redesigned Nero to look like a white-haired version of the rebooted Dante and the game has a more realistic feel than it ever had before. I am extremely excited though, as I mentioned in my earlier post; Top 5 Favourite Game Series of all Time, DMC is in my top 5. This game looks as though it has the potential to be the best in the series, let's wait and see.
Doom Eternal
Doom 2016 was an insane FPS. It was the best shooter I had played in years and was a brilliant return to form for the series. The game brought back the crazy stylistic violence of the original two games and had the great creature designs along with it.
Doom Eternal looks as though it's going to continue in that streak, maybe even go a bit crazier. There wasn't much shown, but in the coming months/ years, I'm very excited to see what this game has to offer.
Session
A few months ago, I was going to write a post about why we need a new skateboarding game, I didn't end up completing it, but as though someone read my mind, we are finally getting a new skateboarding game. Only a trailer was shown, but this has definitely peaked my interest, as there hasn't been a good skateboarding game since Skate 3.
If the physics are like what we saw in the trailer then they look to be perfect, along with the graphics which also looked great. Not much to be said at the moment, except I'm very excited to be able to get back into a skateboarding game again.
Assassin's Creed: Odyssey
My love for the Assassin's Creed games has been a shaky one. I loved the series up until Revelations, which felt as though it was getting a bit bland. I haven't played another one since Black Flag, Origins looks very interesting because of the Egyptian setting, I still haven't played it yet though.
Assassin's creed Odyssey though looks incredible. The game looks as though the game has pulled actions scenes straight from 300 and has mixed up the game completely. You are now a warrior rather than an assassin and the combat looks 1000x better than it ever has. I will play Origins soon and experience that, but I have a feeling I may just buy Odyssey on release, we will see.
Resident Evil 2 Remake
Finally, the game I am most excited for is Resident Evil 2 Remake. Fans of the series have been asking for a remake since the first game's remake way back in the early 2000's. The date has finally arrived for us to be able to play Resi 2 how we have all wanted to play it for years. The atmosphere looks dark and scary like a Resi game should be and I cannot wait to get my hands on this game. Resident Evil 7 last year was the best game in the series for years and it looks as though Capcom has finally gone back to form with the franchise. Let's keep our fingers crossed and wait for this game.
Those are the games I'm most excited about that were announced at E3 this year. As I said earlier, it's very disappointing that Mortal Kombat 11 wasn't announced, I may even do a post about this. But at least we are getting some amazing looking games soon! If you liked this post please like and follow and let me know in the comments which games you're most excited about that were announced at E3.