2017 has been one of the best years for film this decade, it's the first year in a long time, that I have struggled to fit just ten films on to a list. As I am a tremendous fan of comic book movies, the list will be biased, but all film opinions are subjective, so it's most likely that my list will be different to anyone else's.  The reason this list has been released a month into the new year is the fact I believe that I had to re-watch each of these films to ensure they were all as good as I remembered from the cinema. Before we start, here are a few honourable mentions:
Alien: Covenant
Justice League
Spider-Man Homecoming
Star Wars Episode 8: The Last Jedi
The Lego Batman Movie
Without further ado let's start my Top Ten Movies of 2017.
Number 10: Wonder Woman
What can be said about this film that hasn't been said already? It is a brilliant comic book movie and is definitely one of the most successful female-led films of all time. Many critics' top ten lists portray  Wonder Woman as a near perfect and revolutionary comic book movie. I do not agree entirely. Yes, the film is revolutionary for being so successful and for being female-led, but the last third of the film is filled with too much CGI and the villain was unsatisfactory. With that said, it still belongs as one of the best films of 2017 and I think 10 is the perfect spot.
Number 9: Guardians of the Galaxy vol.2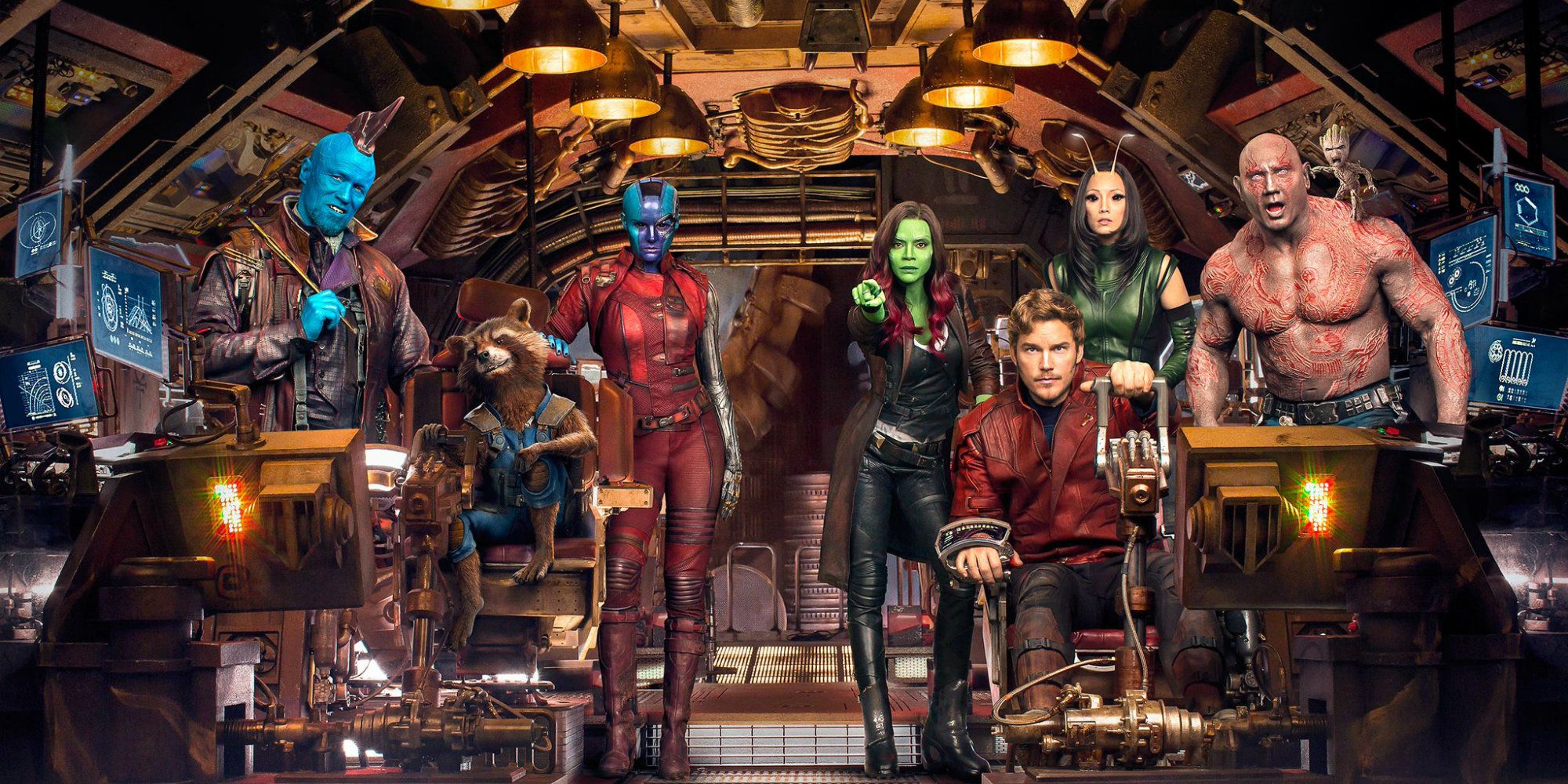 Guardians of the Galaxy is one of my favourite Marvel movies, be it from; the characters, to the perfect universe that the films are set in. Although the second movie may not be as good as the first, it is still a really fun movie and deserves to be on this list. Kurt Russel as Ego the Living Planet is definitely one of the best-handled villains in the MCU. Additionally, James Gunn's direction of the film was done with such kinetic energy, making me fall in love with the movie as soon as it began, especially after watching [SPOILER] dancing Groot.
Number 8: IT
In 2017 we saw a renaissance of horror movies, with IT undoubtedly being the most successful. Andrés Muschietti directed and adapted Stephen King's horror novel in such excellent detail with modernised creativity. In my opinion, Tim Curry will always be the definitive Pennywise the Dancing Clown, but it must be noted that Bill Skarsgard did a petrifying job, performing as this insane character helped make this film a major box office success. The main gripe I have with this film is the fact that it's not as scary as it could have been. The movie became so hyped that it got to a point where the movie would never be as good as the hype made it out to be, which led me to be slightly disappointed. Overall, IT was easily the best-adapted-screenplay from one of Stephen King's novels in years and will go down as a horror classic.
Number 7: Disaster Artist
The Room (2003) slowly became the "best" worst movie ever made. There are scenes everywhere of it on Youtube and it has a justified huge cult following. Upon watching the trailer for this interesting biopic, The Disaster Artist looked as though it would be the funniest movie of the year and it definitely was. James Franco's performance as Tommy Wiseau was faultless, be it from; the accent, to the mannerisms and the overall look. Without a doubt, Franco's acting brought one of Hollywood's most intriguing celebrities to life. For any ordinary person, it is extremely difficult to believe that a person like Tommy Wiseau exists, but the film doesn't make fun of him for this. The film has a genuine heart and you end up really feeling for Tommy Wiseau, he was a man who just wanted to be a star.
Number 6: Split
Split is M. Night Shyamalan's return to fame. After a lot of average to terrible movies in the past few years, he has finally shown us that he is still the talented director and writer that we witnessed in films such as; The Sixth Sense and Unbreakable. Saying too much about this film will spoil it for you. If you have not already seen it, all you need to know is, that James McAvoy gives the performance of his life by effortlessly and excellently playing a character with over 20 different personalities. If you ask me, McAvoy was completely snubbed for not being nominated for best actor this year at the Oscars.  Full of intensity and twists and turns throughout, this film is a must watch, for anyone who has not yet seen it stay away from any spoilers and go watch it now!
Number 5: Get Out
Similar to Split, I cannot say much about this film, as doing so will spoil the fun of it. This tense horror-thriller starts off as a comedic movie with a handful of weird moments, slowly becoming extremely uncomfortable and crazy as it progresses. The movie has been nominated for a few Oscars and it deserves every one of them. I just hope that Hollywood doesn't make any sequels to this and leaves it to stay as the modern horror classic it has become.
Number 4: Baby Driver
Edgar Wright has been on the list of my favourite directors ever since Shaun of the Dead. After his other brilliant films: Hot Fuzz; and Scott Pilgrim vs. the World, he has kept a permanent place on that list forever. His directing ability and style are outstanding and his presence is unlike any other director in the industry today. The trailers for Baby Driver did not excite me and so I was quite worried that it would not match the heights of his first three films and Spaced. I walked into the cinema with no expectations at all and to say the least, I was blown away. It's the type of movie which hardly gets released in the cinema anymore; it was extremely violent, fun and everything that someone like me goes to the cinema for. Every scene is directed perfectly of course and you can tell that all the actors were enjoying their parts in the film with all of them having flawless performances. I don't think Baby Driver did too well at the box office, but hopefully, with the release on DVD/Blu Ray and other streaming sites such as Netflix, the film will receive a cult following like many other of Edgar Wright's masterpieces.
Number 3: Logan
Fox's X-men franchise has been a bumpy ride. Majority of the films have been great; X- Men 2, X-Men First Class, X-Men Days of Future Past and Deadpool being the standouts. If there is one significant consistency in the franchise though, it was always Hugh Jackman's performance as Wolverine. Even in the awful movie X-men Origins: Wolverine, his performance was still a standout. Incredibly though, it only took until his final film as this character for the movie itself to actually be as good as his performance, the R rating really allowed him to become the character. The movie was also snubbed at the Oscars (Patrick Stewart should have been nominated for best supporting actor and Hugh Jackman for best actor. At least it has been nominated for one Oscar; because this movie definitely deserves it. If you're reading this post, I am sure you have already seen this film, but if you haven't, stop reading, watch this movie and then come back and see what the top two movies are.
Number 2: Thor Ragnarok
Thor Ragnarok is the Thor movie we have been waiting for since his first outing in 2011. Marvel's insane cosmic universe introduced us to this explosive blockbuster, a movie full of action, thrill and adventure all the way through. The performances were great across the board, with Hela being one of the Marvel Cinematic Universe's best villains. The soundtrack is outstanding, especially in the opening scene, which is the Thor we all know and love from the comics. The movie is also hilarious and is definitely the funniest Marvel movie (more so than Guardians of the Galaxy). There is so much I can say about this film, but the most important thing is the fact that Thor Ragnarok has quickly become my favourite movie in the Marvel Cinematic Universe and hopefully is a taste for what is to come in the highly anticipated Avengers: Infinity War. 
Number 1: Blade Runner 2049
My number one film of 2017 was Blade Runner 2049. Sci-fi is a genre similar to the horror genre, that can be filled with a lot of subtext within a story which is enjoyable and creative. These are my favourite types of film. I especially have a soft spot for the sub-genre of cyberpunk; Ghost in the shell (anime), Akira and The Matrix being some of my favourite films of all time. Blade Runner 2049 has now joined these films on that list. The original Blade Runner is an incredibly inspirational movie, especially in the sci-fi genre and is claimed by millions of people as their all-time favourite.
Now, I appreciate the original for what it is and adore its cinematography and style, but I believe that Blade Runner 2049 is much better. The performances are second to none, the cinematography, effects and settings are beautiful and the soundtrack fits perfectly within the film. What truly sets it apart from the original is the fact that it is an enjoyable movie on its own, this cannot be said for its predecessor. The sequel's story is interesting on a surface level but also has many depths to its narrative.
The film did not perform well at the box office, this is something that annoys me about today's current audience, they complain that movies are saturated by super-hero movies, remakes, sequels and no originality; yet when something like Blade Runner 2049 comes out, no one wants to see it. That is a discussion for another blog post, for another time, but without a doubt, this is the best film of 2017.
Overall 2017 has been one of my favourite years for film in the past decade and I hope that 2018 will be as good, or even better. If you liked my post, you can like it, or even follow it if you would like to. THANK YOU!